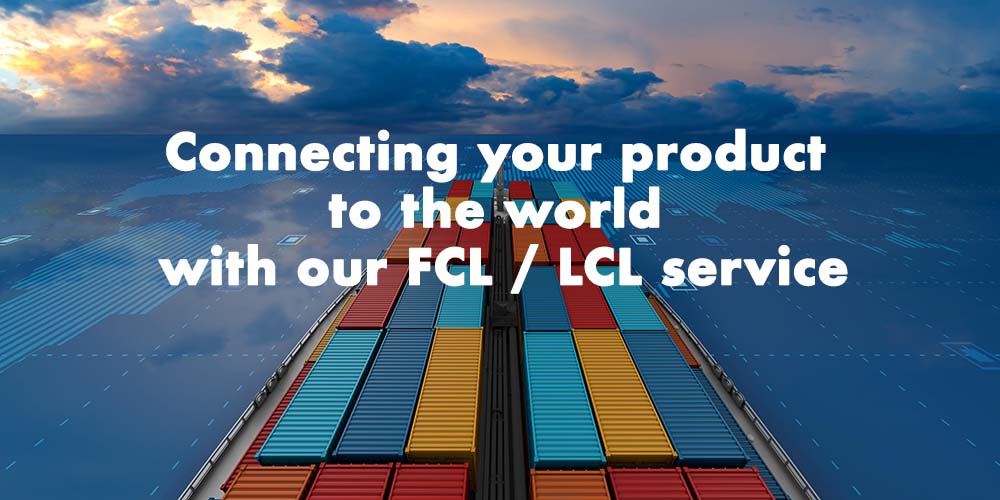 Sea Freight Service
As a traditional ocean freight forwarder, EZIMEX offers flexible service options for ocean freight transportation. Our ocean services encompass capabilities for handling from traditional freight to full and customized containers; from general cargo to overweight, oversize cargo; sea freight; partnership with the best sea freight companies; competitive ratesdue to our purchasing power; guaranteed door-to-door services; import-export documentation, letters or credit; good insurance, refrigerated warehousing capacity; powerful lifting appliances…
By utilizing volume contracts with major steamship lines, EZIMEX obtains value-based pricing with excellent space commitments. Service flexibility is assured through regular weekly sailing schedules, and multiple departure options to match supply cycle needs.
Full Container Load (FCL)
Our full container load service involves shipping a full container as a single unit, and is most commonly used for larger shipments.
You would use our FCL service when:
# COST is your main concern and
# TIME is not a primary factor  
Less than Container Load (LCL)
Our Less than Container Load service involves consolidating multiple products from various customers in one single container.
You would use our LCL service when:
# You want to deliver SMALLER volumes FAST
# You need to keep your costs as LOW as possible
Our Value Added services include:
Transportation
Warehousing
Packing, Loading and Stuffing
Cross Trade
Perishables, Dangerous Goods, Sensitive Cargo Handling
Door-To-Door Services
LCL Console movements
Tank Containers
Scrap Containers
Heavy Duty Containers
Order Level Management
Special Equipment (Open top/ Flat rack/ Reefer/ Platform etc.)